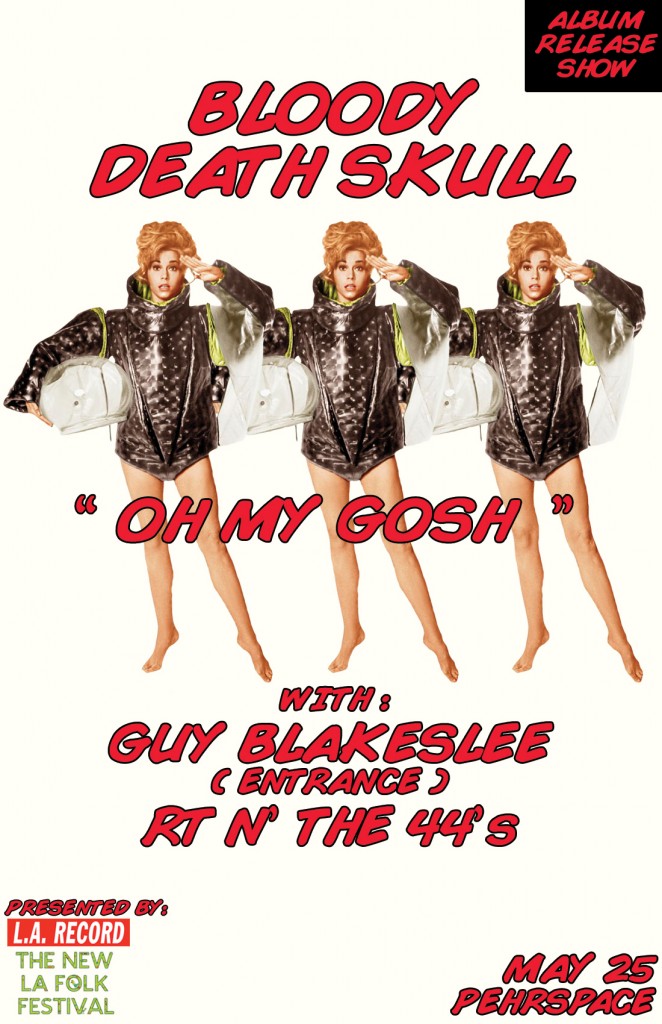 The New LA Folk Festival + LA Record present:
Bloody Death Skull
Website  Audio: Girls Like You  Audio: Will Ya Willyam
OH MY GOSH record release show!
The new BDS album "OH MY GOSH" is a golden block of wood you can take home and hold in your hand while listening to the new songs. Each luminous piece comes with a magical code you stick in the computer to retrieve the music.
Guy Blakeslee (Entrance Band)
RT N' The 44's
9p/$5/all ages