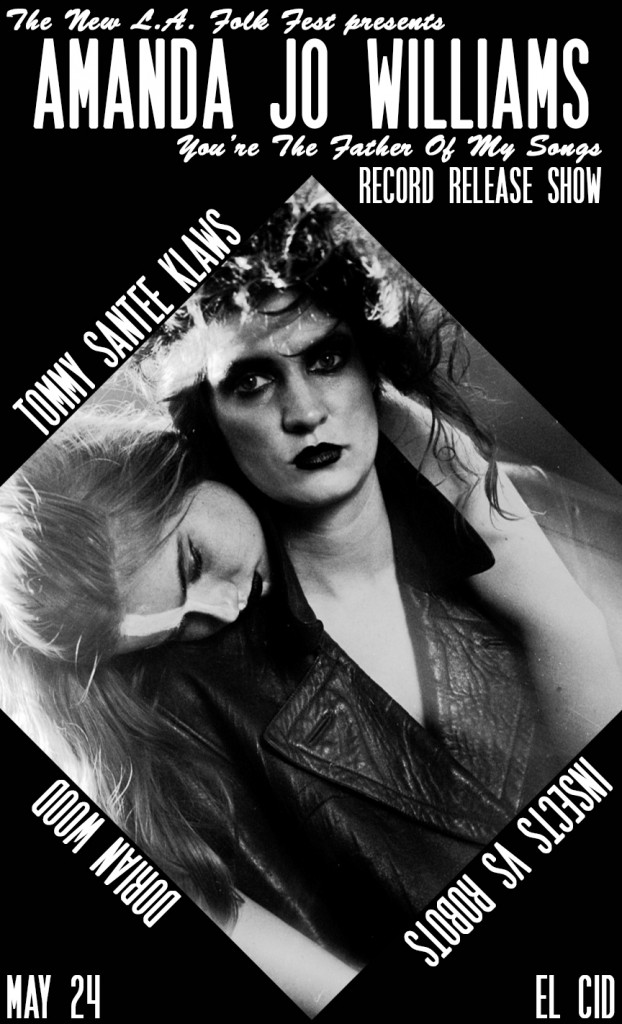 Oh snap, what's that strange alluring sound calling like a house made of candy in the woods? Is it a bird, a plane, a string bean with legs? It's Amanda Jo Williams with a new album!
Amanda Jo Williams will unfurl her latest musical confessions surrounded by friends and aliens at El Cid on May 24.
The new album, "You're The Father Of My Songs", is being released by Neurotic Yell Records on May 21. Have a listen to "2000 Hell".
Amanda Jo Williams
with Tommy Santee Klaws
Dorian Wood
Insects VS Robots
Tickets: $10 at the door
Location: El Cid 4212 W Sunset Blvd., 90029